Bamboo Cloth Face Mask with Filter Insert
UpUserClick Buy Now for Updated Price. Estimated Price: $19
For every mask sold, we are donating one to our communities in need. Wearing masks is our shared responsibility to protect each other and reduce community transmission. Let's mask together and show support for those combatting this crisis on the front lines.
Our goal is to donate 3,000 masks to our community in California and throughout the country. Please understand that we are a small business and are building masks in real time. Once ordered, they will be shipped within 5 business days of purchase.
Note that this mask is not a replacement for medical grade Personal Protective Equipment, and is not intended to replace other recommended measures to stop the community spread of COVID-19. Please continue to practice social distancing, washing your hands and refraining from touching your face.
Fabric: 100% Bamboo Fiber
Size: Adult (16+), Children (4-16 yrs)
Features:
2 Layers of 100% Bamboo Fiber
Insert for Disposable Filter
Removable nose wire
Reversible and Fully Adjustable
Antimicrobial
Hypoallergenic
Moisture Wicking
Breathable & Durable
Washing instructions:
Please hand wash with warm water and hang dry only.
Each face mask is hand made and may not look exactly the same. We are using materials that are available to us. Due to the charitable component of the product, this item is excluded from all promotions. Final sale, no returns or exchanges. If you would like a custom color (choose 2 from our 100% Bamboo Sheet Collection) please email us at [email protected] after placing order and allow 9 business days for delivery.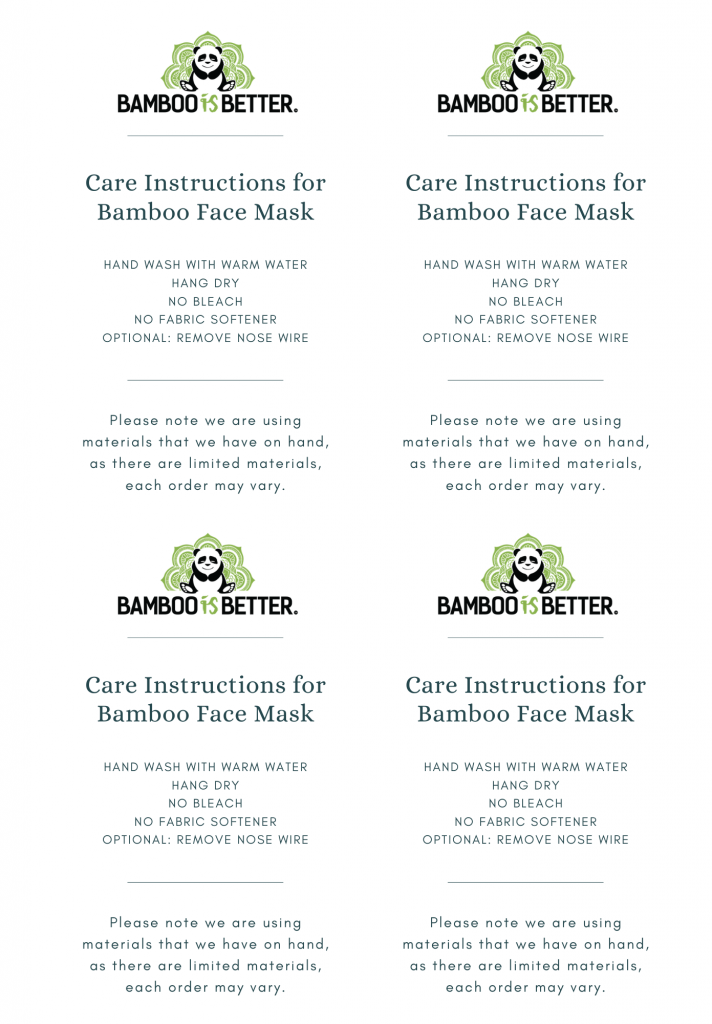 Originally posted 2020-04-29 22:19:20. Republished by Blog Post Promoter